Island RMT History
Hi, we are Jared and Melanie!  We graduated from the West Coast College of Massage Therapy in Victoria in 2014.  We practiced in Victoria until 2016, where we spent time taking continuing education courses, learning from clinic owners and peers who had been health care professionals for decades.  During the winter of 2016 we travelled through South America…a long time dream of ours come true! Upon return to Canada we took the opportunity to move to one of our favourite places on earth, Hornby Island!   During the spring of 2016 we started Island Registered Massage Therapy, which became a thriving practice for visitors and locals alike.   In 2017 we practiced at Island Lake Catski Lodge and enjoyed a winter in Fernie BC, coming home to another amazing summer on Hornby Island.
After years of looking forward to settling down in the Comox Valley around family and friends, we are thrilled to finally be here, to root in, and become members of this beautiful community.   Between Cumberland, Courtenay, Comox, Campbell River, and all the mountains, lakes and Gulf Islands surrounding, there are enough adventures and learning opportunities to keep us busy for a lifetime!
We look forward to meeting you and helping you along your path of health and wellness.
Melanie Linka, RMT, B.comm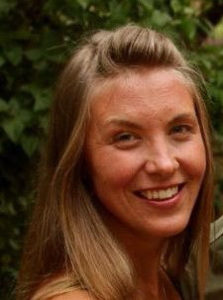 To fulfill your health and wellness goals I listen to your primary concerns and work with you throughout a treatment plan (which includes a homecare program) so that you can feel and see the positive effects of the treatment.
Every individual is unique, and so are their needs for therapeutic touch, so I aim to personalize each session and technique to maximize effectiveness.
By taking a holistic approach, I have had positive results with clients who suffer from anxiety/depression, motor vehicle accidents, osteoarthritis, pregnancy discomfort, repetitive use injuries, postural imbalances, sports injuries and pre/post surgery care.
I feel my best out in nature enjoying activities such as swimming, biking, running, yoga, playing music and exploring the beautiful Comox Valley!
Jared Teschke, RMT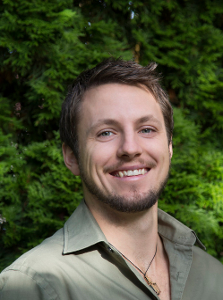 As a graduate from the West Coast College of Massage Therapy in Victoria BC, I am committed to helping you with your health and wellness goals. I have over a decade of hands on experience and education in the healing field and am always eager to put my knowledge to use!
I LOVE WHAT I DO and pay attention to detail in each moment of my work. Whether you are recovering from an injury or surgery, have whiplash from a car accident, or are seeking the ultimate relaxation massage, I am here to help.
I have a holistic approach to healing, which includes a thorough assessment of your body and primary concerns and goals, focused massage therapy, and a home-care suggestion to help you maintain our positive results.
I am a keen mountain biker, snowboarder, backcountry enthusiast, beach lover & musician. I look forward to seeing you soon!